Wick Village Hall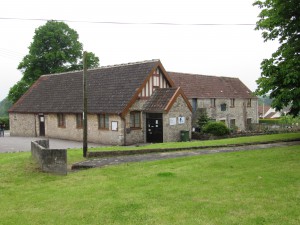 Parties, discos etc.
<http://www.wickvillagehall.co.uk>
Bookings: Keith Hollister
Wick Football Club and Sports Ground
NB. The Sports Ground does not have its own website but you may use the following link <http://www.wickfc.org.uk>
Wick and Abson History Group
Meetings are held 1st Thursday in the month at The Church Rooms, Wick, Bristol
We meet for coffee at 19.30 and our meetings start 19.45pm.
We regularly have guest speakers clips and social events.
New members are always very welcome, please just turn up on the evening.
Wick Village W.I.
Meetings are held 4th Thursday in each month 7.30pm at Wick Village Hall. Visitors and new members are always welcome.
Wick Walkers
Meetings are held 3rd Friday of each month.
Our walks are usually about 5 miles in length and are followed by an optional pub lunch.
New members are always welcome.
Please contact 0117 9372016 or 0117 374142 for further information.
Cotswold Voluntary Wardens
     Guided Walks in the Southern Cotswolds – click the link below in order to view the dates and details of all the forthcoming guided walks.
Footpaths, leisure walks, bridleways, horse riding routes and byways
Footpaths and walking routes
We are responsible for 783 miles (1257km) of public rights of ways across South Gloucestershire. From these networks we have developed a range of promoted leisure walking routes. They range from short circular walks designed to be easily accessible, to long distance routes such as the Cotswold Way and Severn Way.
There are other organisations that could be organising a walk in your area – try The Ramblers Association or your local parish council or the Outdoor West website created jointly with South Gloucestershire, Bristol, and Bath and North East Somerset councils. You can also find more information in our section on walking.
Public rights of way are a type of highway along which public may pass and repass unhindered. Rights of way exist over private and council owned land and they allow access across the countryside and also within urban areas. You may walk along a footpath or use a wheelchair or pram, although the surface is not normally suitable for this. Riding a bicycle or horse is not permitted.
Bridleways and horse riding routes
You may ride or lead a horse or ride a bicycle along a bridleway. You may also walk along a bridleway. Driving a vehicle along a bridleway is not permitted, even if it is horse-drawn.
We have networks of bridleways and have developed a range of riding routes for you to enjoy – see list on the right.
Byways open to all traffic (BOAT)
Often referred to as a byway or BOAT, it is a highway that is used by the public mainly for walking, riding horses or cycling, but over which there is also a right to use any kind of wheeled vehicle whether it is a horse-drawn vehicle or motor vehicle.
Restricted byways
Formerly known as RUPPs (roads used as public paths), the traffic entitled to use these depends on the legal history of the path and will usually be at least the same as the traffic entitled to use a bridleway.
RUPPs have been reclassified as 'restricted byways' under the Countryside and Rights of Way Act of 2000. This means that the rights along them are the same as for a bridleway, plus a right to take a horse-drawn carriage, along with any pre-existing private vehicular rights.
To view your local right of way you can use the online interactive mapping tool available through the outdoors west website www.outdoorswest.org.uk/map
If you wish to advertise a local event and require advertising on the Parish Notice Boards or website please contact the Parish Clerk at < wickabson_parishcouncil@yahoo.co.uk > or click following link to  Parish Clerk